GUIDANCE FOR WORSHIP AT ALL OUR CHURCHES IS DETAILED ON THE HOMEPAGE.
******************************
THERE IS NO SERVICE ON SUNDAY 3rd DECEMBER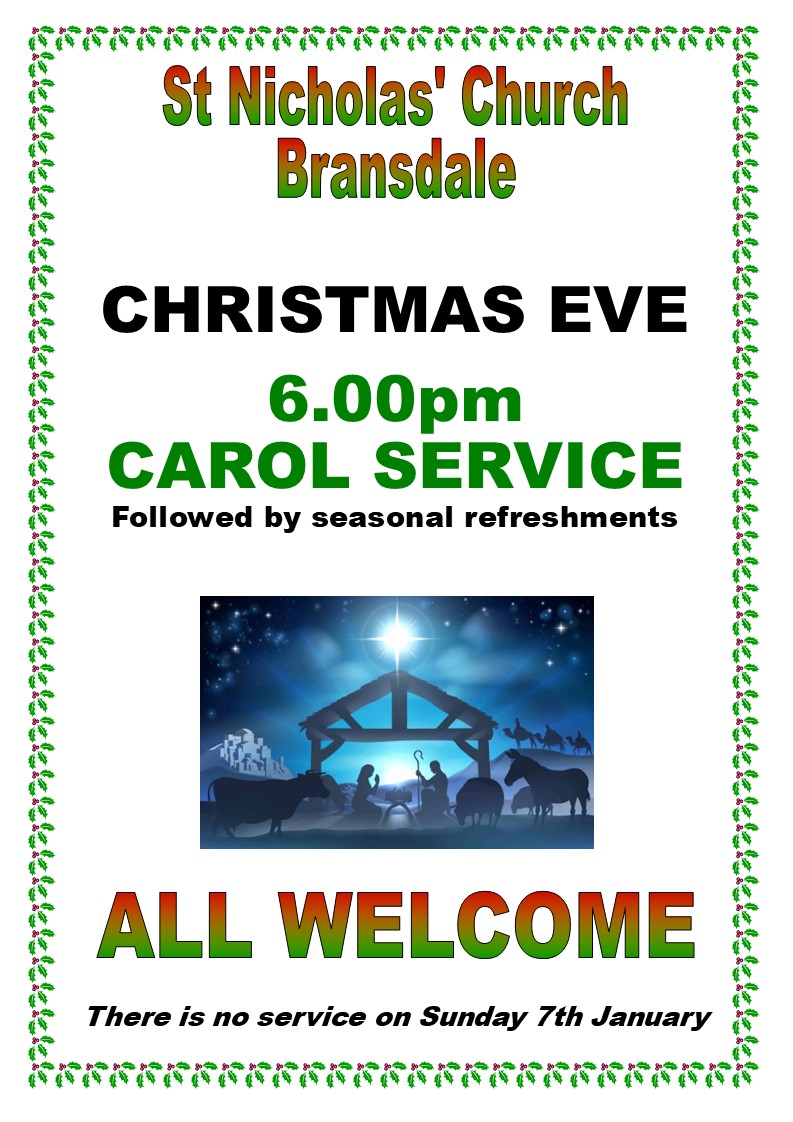 Regular services at St Nicholas :-
First Sunday of the month - 2.30pm Holy Communion
Please see the Homepage for all service details in the Parish.
******************************
Wild an
d remote, St Nicholas' Church, Bransdale lies at the head of a beautiful moorland dale.
Records show a church on the existing site since 1282, probably connected with The Priory of Keldholme. The present church was built in 1886 by the Earl of Feversham, and was later extended in 1934. St Nicholas' boasts a barrelled roof and several graves dating to the 18th century.
Today the Church is regularly visited a great many people, drawn by its solitude and quiet beauty.
During the summer months, regular Teas Days are held in the churchyard overlooking the dale; and each year in August, St Nicholas' Church is the final destination of the Parish Pilgrimmage, held over two days linking the five parish churches in the Benefice.
For further information, please contact Les Clarke (01751-431146) or Anne Warriner (01751-432915)
******************************