In accordance with Diocesan regulations, this Benefice is committed to adopting the policy of safeguarding children, young people and vulnerable adults. Please see the 'Parish Safeguarding' page for more details
/parish-safeguarding/
******************************
We are following the current guidance issued by the Church of England, in relation to the Coronavirus (COVID-19) pandemic

.
******************************
update 14th May...
St Michael's Edstone will re-open this weekend :-
From Sunday 16th May - 11.00am Holy Communion (Common Worship) on the third Sunday of each month.
And 11.00am Morning Praise on the first Sunday of each month.
*******************************
Regular weekly services of Holy Communion inside All Saints' Church have now resumed on the first, third and fourth Sundays at 10.30am. It is hoped to live stream these services via zoom (technical issues permitting). Link details will be listed below.
On the second Sundays during May, June, July and August a service of Morning Praise with singing will be held at 10.30am in the Millennium Garden. It would be helpful for safety, distancing reasons if you could indicate to Katrina if you wish to attend, although we aim not to turn anyone away.
Please bring along a chair if you wish. There will be some seating provided for those who cannot carry a chair. If you require any assistance with access, please let Katrina know.
Please do wrap up, but if the weather is really bad then the service may be moved into the church in which case appropriate regulations for singing and masks will have to apply.
Details of services at All Saints' Church :-
First Sunday - 10.30am Holy Communion
Second Sunday - 10.30am Morning Praise in the Millenium Garden (do come along and sing together)
Third and Fourth Sunday - 10.30am Holy Communion
Every Wednesday - 10am Holy Communion (BCP)
Whilst we are now permitted to sing outside, within the church building, current measures of face masks, social distancing and hand sanitising continue to apply.
St Nicholas Bransdale will re-open for services on 6th June with monthly services thereafter.
Details of services at St Aidan's Gillamoor to follow soon.
St Mary's Farndale now has a service on the second Sunday of each month - 2.30pm Holy Communion.
At present both All Saints' Church Kirkbymoorside AND St Michael's Church Edstone are open for private prayer on Sundays and Wednesdays.
*******************************
A weekly reflective service for worship in isolation is also available, please click on the link below...
Reflective Service - Sunday 9th May (Sixth Sunday of Easter)
For various music on All Saints Church Kirkbymoorside Creative Media Channel on YouTube, click on the following link....
https://www.youtube.com/channel/UCR8qYIzM0bm6viqjrhgcDYA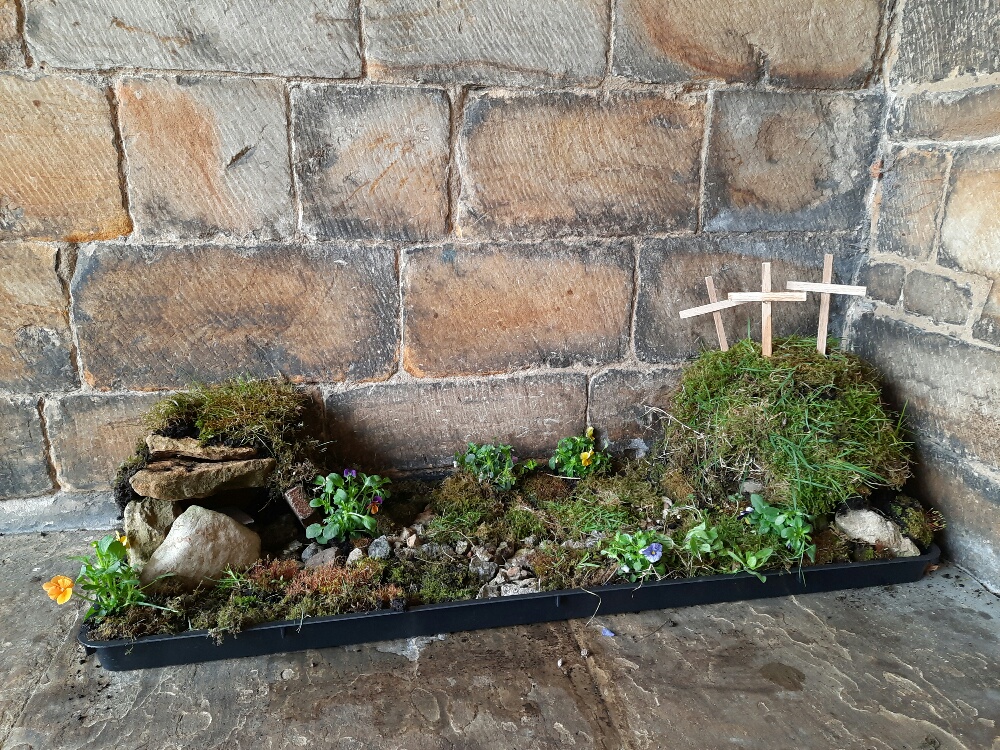 In Prayer and Blessing,
Mark (Priest)
******************************
**************************************************
"Nurtured in faith to grow in holiness"
Welcome to
the home of
The Church of England Benefice
of
Kirkbymoorside, Gillamoor, Farndale and Bransdale
with Edstone.
For further information about each of the Churches in the Benefice -
ALL SAINTS', KIRKBYMOORSIDE
ST AIDAN'S, GILLAMOOR
ST MARY'S, FARNDALE
ST NICHOLAS', BRANSDALE
ST MICHAEL AND ALL ANGELS', Gt.EDSTONE
simply click on the tag at the top of the page.
For further information about the life of the community in Kirkbymoorside and the surrounding area,
In accordance with Diocesan regulations, this Benefice is committed to adopting the policy of safeguarding children, young people and vulnerable adults. Please see the 'Parish Safeguarding' page for more details
/parish-safeguarding/
The Parochial Church Council of Kirkbymoorside with Gillamoor, Farndale and Bransdale is Registered Charity Number 1182973